Central Florida features an array of options for living, working and playing.
OUR TOWNS - ORANGE COUNTY
Throughout Central Florida, like the multitudes of new residents who arrive each week, the accolades are steady and significant. The newcomers? At last count, more than 1,000 people move each week to Central Florida.
In fact, the region has been adding at least that many people every week for the past 60 years, according to the Orlando Economic Partnership. Just imagine.
The accolades? As only a cursory sampling, they include being ranked the No. 4 Best Market in U.S. for Development Opportunities (CBRE, 2021) and No. 1 in the country for Job Growth (U.S. Department of Labor, 2015-2018). Plus, it's Florida — with all the lifestyle attributes for which the Sunshine State is known.
There's rich history, ample character and continual change. And, of course, there are the internationally known theme parks and attractions, as well as the beaches and generally boundless scenic beauty.
There are thriving industries, too — including agriculture, advanced manufacturing, innovative technologies and corporate headquarters, as well as logistics and aerospace, life sciences and healthcare, aerospace and defense. That's just for starters.
When most people refer to "Orlando," they're actually talking about the Orlando-Kissimmee-Sanford Florida Metropolitan Statistical Area (MSA), which encompasses the counties Orange as well as Lake, Osceola and Seminole. The combined population: About 2.7 million.
As the region's transportation network has improved, once-remote Brevard, Polk and Volusia counties are now also considered part of the generic amalgamation of Central Florida counties that is often referred to generally as "Orlando."
So, if you're ready to move, then take your pick. Chances are very good that what you're looking for is in Central Florida — from thriving urban settings to small rural towns; from historic neighborhoods to new master-planned communities. Following is a county-by-county primer of regional highlights.
Apopka
Apopka's roots, literally and figuratively, are in agriculture. However, this booming city of more than 50,000 residents, located in the northwest corner of Orange County, now encompasses some of the region's most exclusive housing addresses.
The region was settled in the 1840s and named after the Timucuan Indian word meaning "big potato," or potato-eating place. Ironically, the farms that still surround the city grow just about everything but potatoes.
Noted as "The Indoor Foliage Capital of the World," Apopka's foliage industry is a multimillion-dollar business. Cut flowers, blooming plants, roses and bulbs are also grown in abundance.
Yet, agriculture is rapidly vanishing as dozens of muck farms, created when Lake Apopka was diked during World War II, were purchased by the state and shut down in an effort to restore the polluted body of water to a pristine state.
Apopka is home to more than 43 trails covering 394 miles. The Lake Apopka Wildlife Drive can be experienced via automobile or bicycle, and such natural attractions as Wekiwa Springs State Park and Kelly Park are popular destinations for recreation.
If you enjoy kayaking, paddleboarding or canoeing, then you won't want to miss the 8.5-mile Wekiva River and Rock Springs Run. King's Landing is an eight-mile scenic canoe trip, while Magnolia Park has boating, fishing, biking and hiking trails. The Apopka Birding Park is a 70-acre, passive birding park for upland birdwatching.
Apopkans are also proud of the Northwest Recreation Complex, which contains over 180 acres of practice and game fields as well as the 1,300 seat Apopka Amphitheater.
More growth — in land area, at least — could come if the city annexes the area known as South Apopka, an 80-block area bounded on the north by U.S. Highway 441, east by Sheeler Road, south by Lake Jewell and west by Marden Road. About 8,000 people live in the unincorporated area, although its annexation is currently the subject of debate among city officials.
College Park
Although its residents may be getting younger, much about this beloved Orlando neighborhood, which was platted in the 1920s, remains the same.
The 80-year-old commercial district along Edgewater Drive has always been home to an array of delightful mom-and-pop shops and eclectic eateries. The streets have always been quiet and the homes well-kept and charming.
But there's plenty happening. Most notably, progress on the Packing District — so named because it was once the site of a citrus-packing facility owned by Dr. Phillip Phillips, the man who invented flash-pasteurized orange juice. The 202-acre tract is at the corner of Princeton Street and Orange Blossom Trail.
The $1 billion mixed-use project, developed by Dr. Phillips Charities, will encompass 1 million square feet of commercial and office space and 3,500 multifamily residential units as well as a YMCA Family Center, a Food Hall, a 105-acre regional park and a 40-acre urban farm along with a network of hiking and biking trails.
Gotha
If you're not a horticulturist, perhaps you've never heard of Gotha (population about 2,000), a tiny rural enclave located inconspicuously north of upscale Windermere. But if plants are your passion, you may know Gotha as the one-time caladium capital of the world and home of Henry Nehrling, a horticulturist who specialized in growing tropical and subtropical plants.
Nehrling, who moved to Gotha in 1884, established one of the most renowned botanical gardens in the world, as well as an experimental agriculture station for the study of exotic strains of bamboo, amaryllis, bromeliad, orchid, Ficus and, of course, the caladium, which Nehrling was the first in Florida to grow and sell.
Gotha, which was founded by German settlers in the 1870s, boasts a tree-shaded, one-block commercial district that features the circa-1920 New Life at Zion Lutheran Church. And across the street is Yellow Dog Eats, a funky restaurant that occupies a circa-1879 structure that had previously been a private home and a general store. The unincorporated town borders Windermere and Winter Garden.
Nehrling Gardens' annual Holiday Amaryllis Festival in December offers a great opportunity to visit Gotha. The free community event features amaryllis bulbs for sale as well as blooming amaryllis and other plants.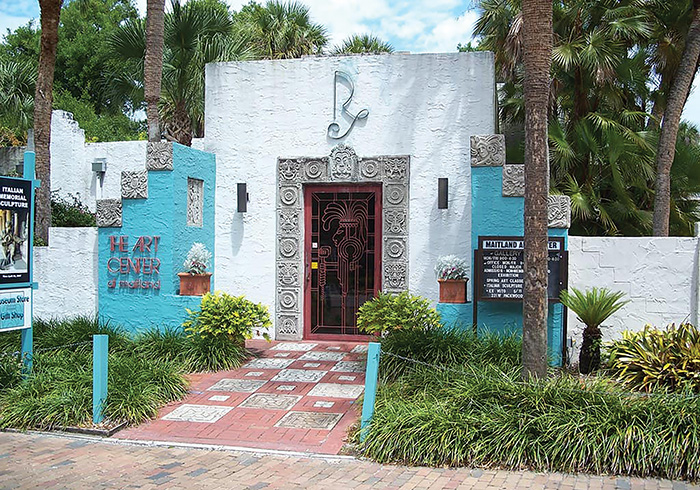 Maitland
Since the 1960s, Maitland (population 17,000), has been a quintessential bedroom community. Some of the area's first suburbs were built there to attract young families looking for large lawns and good schools.
In the late 1970s, a sprawling office park called Maitland Center was built near the Interstate 4 interchange, also giving the city a distinctive business identity.
In recent decades, other large mixed-use projects were developed throughout the city, giving Maitland's somewhat nebulous downtown district a more cohesive look. Also in Maitland is Enzian Theater, the region's only art-house cinema.
The arts scene is further strengthened by the Maitland Art Center, founded in 1937 by sculptor André Smith. The center, originally intended to be a compound where artists could live and work, is now listed on the National Register of Historic Places and features an open-air chapel that has become a popular place for weddings.
Under the umbrella of the Art and History Museums-Maitland is also the Victorian-era Waterhouse Residence and the small but intriguing Maitland History Museum. And every year since 1976, the Maitland Rotary Art Festival has been held on the shores of Lake Lily and features works by around 135 artists and artisans.
And the city has a charming public library, founded in 1896 and housed in a building that dates to 1907, that's not part of the Orange County Library System. Additions to the building were made in 1959, 1972, and 1989. However, the city has been discussing ways to replace the building entirely. Stay tuned.
Maitland has plenty of other history. It was established in 1838 as Fort Maitland, named in honor of Captain William S. Maitland, a hero of the Second Seminole War.
Adjacent to Maitland is Eatonville (population about 2,100), founded in 1887. It's thought to be the oldest city in the country incorporated by African Americans. Folklorist Zora Neale Hurston lived in Eatonville for a time and wrote about the community in books such as Their Eyes Were Watching God.
The town is in talks with a developer to revitalize the 88-acre site at the corner of East Kennedy Boulevard and Wymore Road, once the site of Hungerford Prep. The site has been vacant since 2009 and under contract multiple times.
But now the Falcone Group is looking to build a mixed-use complex with housing, office space and public amenities, and has held forums for community members to offer input about what they'd like to see on the site.
Oakland
More than 100 years ago, Oakland was the industrial and social hub of Orange County. Today, the picturesque town, which lies two miles west of Winter Garden on the southern shores of Lake Apopka, is home to approximately 3,500 people.
Elected officials still refer to Oakland as a town, although it was incorporated as a city in 1959. The city designation does seem a bit incongruous for this rural enclave, where voters have rejected proposals to pave the narrow clay streets for fear that more people might want to drive on them.
The city — that is, the town — is home to the Healthy West Orange Arts and Heritage Center, whose mission is to preserve Oakland's past, present and future. The center supports the mission of Healthy West Orange, a grassroots movement to inspire west Orange County to become the healthiest community in the nation.
Programming is focused on Oakland's heritage, culture and arts as well as health/wellness initiatives such as health screenings, health education, nutrition classes, and fitness and wellness activities. Oakland's Jazz Night gatherings will be hosted at the center.
Oakland is also home to the 93-acre Oakland Nature Preserve, where wildlife abounds and paths and boardwalks line the shores of Lake Apopka.
Ocoee
Ocoee remained an isolated citrus town clustered around Starke Lake until the 1980s. Now, with roughly 48,000 residents, it's neck-and-neck with Winter Garden for the third most populous city in Orange County, behind Orlando and Apopka.
The transformation began three decades ago, when devastating freezes destroyed thousands of acres of citrus trees and opened west Orange and south Lake counties for development. Today, Ocoee boasts a one-million-square-foot regional mall and at least three-dozen subdivisions with homes in all price ranges.
Ocoee's beginnings were inauspicious. In the mid-1850s a physician named J.D. Starke led a group of enslaved people into the area and established a camp along the western shores of the lake that now bears his name.
Captain Bluford Sims, who hailed from Ocoee, Tennessee, arrived in 1861 and bought 50 acres from Starke. He then platted what would become downtown Ocoee.
Through the years, Ocoee developed into a thriving citrus-producing center. Today, however, housing is the city's hottest commodity. Florida's Turnpike, State Road 408 (formerly known as the East-West Expressway) and State Road 429 (the Western Beltway) all pass through the city, meaning once-remote downtown Orlando is a much shorter commute.
In 2016, Ocoee adopted its Downtown Ocoee Master Plan that called for more than a $44 million capital projects program to enhance public spaces and key infrastructure.
Projects included improved or expanded public spaces along the western shore of Starke Lake and expansion of the Lakeshore Center, an event destination. Bill Breeze Park and the historic Withers-Maguire House grounds have been upgraded with new landscaping and outdoor event spaces.
At the same time, Ocoee retains vestiges of days gone by. For example, there's the circa-1890 Ocoee Christian Church, with its gothic architecture and Belgian-made stained-glass windows, and a quaint downtown district boasting several vintage buildings.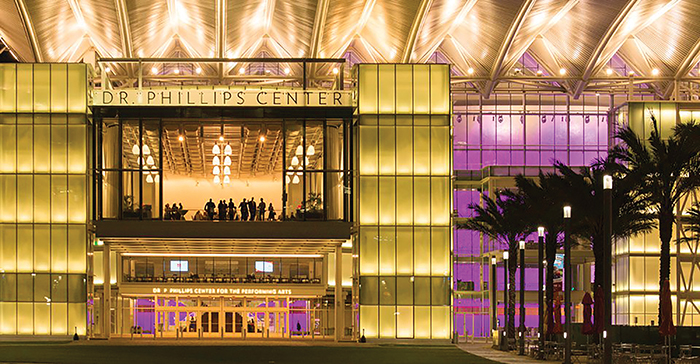 Downtown Orlando
Downtown continues to bustle. During the building frenzy of the early 2000s, scarcely a week passed without a new major condominium development being announced for the once-sleepy district. Then, with the economic downturn of 2007, growth slowed before roaring back.
In recent years, with construction of an arena (Amway Center), a performing-arts center (Dr. Phillips Center for the Performing Arts) and a soccer stadium (Exploria Stadium) — plus the renovation of a football stadium (Camping World) — downtown is booming with residential and commercial activity, while the expansion of Interstate 4 (the I-4 Ultimate Project) promises even more growth.
Orlando proper, somewhat surprisingly, is not a particularly large city with 300,700 residents. Orlando proper was initially named "Jernigan" for Aaron Jernigan, an early settler.
But it was renamed in 1857, probably — but not certainly — to honor Orlando Reeves, an Army sentry killed during the Seminole Wars. (Some historians believe that a local judge named the city for a character in Shakespeare's As You Like It.)
In any case, The Town of Orlando was incorporated in 1875 with 85 inhabitants, 22 of whom were qualified voters.
The period from 1875 to 1895 is remembered as Orlando's Golden Era, when it became the hub of Florida's citrus industry. The period ended with the Great Freeze of 1894-95, which forced many owners to give up their independent citrus groves.
Citrus holdings were then consolidated in the hands of a few citrus barons, who shifted operations south, primarily around Lake Wales in Polk County. The freeze caused many Floridians, including many Orlandoans, to move elsewhere, mostly to the North, California or the Caribbean.
Orlando became a popular resort during the years between the Spanish-American War and World War I. In the 1920s, the city — and most the rest of the state — grew rapidly during the Florida Land Boom, causing land prices to soar.
The boom ended when several hurricanes struck Florida in the late 1920s and the Great Depression plunged the nation into a prolonged financial crisis. By 1940, Orlando was the least-populated city in the South.
A comeback began during World War II, when Army personnel were stationed at the Orlando Army Air Base and nearby Pinecastle Army Air Field. Some of these service members stayed in Orlando to settle and raise families.
Then, in 1956, the aerospace and defense company Martin Marietta (now Lockheed Martin) established a plant in the city and employed thousands.
But the foundation for the second great boom came in 1965, when Walt Disney announced plans to build Walt Disney World. The vacation resort opened in October 1971, ushering in an explosive population and economic growth for the entire region.
The city is dotted with historic neighborhoods and new infill development and is known for its signature body of water, Lake Eola, with its circa-1950s molded plastic fountain and swan boats.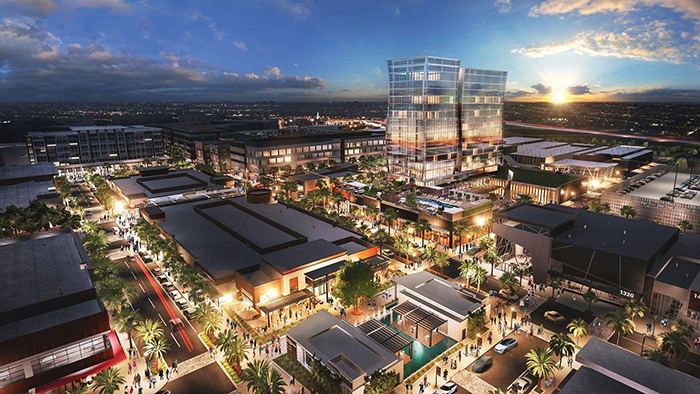 Southeast Orlando
At roughly 100 square miles, the region generally referred to as southeast Orlando encompasses the University of Central Florida, Orlando International Airport and an array of master-planned communities, as well as stretches of pastureland, piney forests and wetlands abutting the Econlockhatchee River.
The remaining rural areas are rapidly vanishing as the pace of growth accelerates, particularly in the form of those large master-planned communities that contain a mixture of single-family and multifamily homes clustered around retail and commercial development.
Most notable is sprawling Lake Nona, consisting of residential, commercial, education and healthcare development, making it a prototypical modern metropolis.
Lake Nona is among the top-selling master-planned communities in the U.S. with more than 22,000 residents. Measuring 17 square miles, the 11,000-acre community is one-fourth the size of Washington, D.C., and three-fourths the size of Manhattan.
One of the fastest-growing master-planned communities in the U.S., Lake Nona — which is being developed by Tavistock Development Company in south Orlando — is recognized for its thoughtfully designed neighborhoods, top-rated education facilities, leading-edge business and research clusters, and diverse retail and entertainment centers.
Bisected by State Road 417, Lake Nona sits southeast of the Orlando International Airport and just north of Osceola County. While thousands of residents call Lake Nona home, there also are many nonresidential projects in the community — and many more on the way.
When Lake Nona began to emerge about 15 years ago, the idea of investing in a community 25 minutes from downtown Orlando may have seemed like a gamble. But the once-remote area has since filled with more new residents and businesses of every variety.
At the intersection of Lake Nona Boulevard and Tavistock Lakes Boulevard, the Lake Nona Town Center encompasses hotels, offices, restaurants and apartment buildings. Plans call for the open-air, urban district to eventually contain 6 million square feet of entertainment, shopping and dining space.
Boxi Park Lake Nona is in the Town Center just south of State Road 417 on Lake Nona Boulevard. It offers a mix of restaurants and bars, beach volleyball courts and a live entertainment venue to create an outdoor entertainment destination built using 14 repurposed shipping containers arranged in one- and two-story configurations.
Among the first of its kind on the East Coast, the 30,000-
square-foot park is family- and dog-friendly. Customers can find food and beverage options showcasing different cuisines, along with two full-service bars serving a selection of cocktails. A beer garden features its own craft beer line.
Visitors have several hotel choices with Marriott: Courtyard for short-term guests and Residence Inn for long-term stays. The Town Center buildings are adjacent and share a lobby. Each hotel offers more than 100 rooms and fitness centers.
The all-new Lake Nona Wave Hotel, the Town Center's crown jewel, opened in 2021. With its curvilinear glass edges jutting 17 stories skyward, the hotel has 234 guest rooms and brings the community new entertainment options with two restaurants, a lounge and a pool that may be visited by locals.
And coming soon is a 205-room Aloft Hotel, in which every room will include Aloft's ultra-comfortable beds in an artful, clutter-free loft layout. There'll also be a 10,000 square-foot conference center and full-service restaurant.
Lake Nona's health and life sciences cluster, also known as Medical City, is home to top medical and research facilities, including the University of Central Florida (UCF) Health Sciences Campus and the UCF Lake Nona Cancer Center as well as Nemours Children's Hospital, the University of Florida Research & Academic Center and the Orlando Veterans Affairs Medical Center.
Together they provide a unique collection of research, education and medical care options — all state-of-the-art. So let's take a deeper look at what, exactly, Medical City has to offer.
The UCF Health Sciences campus includes several facilities. Established in 2006, the UCF College of Medicine is one of the first U.S. medical schools in decades to be built from the ground up.
Included is a 170,000-square-foot medical education facility, which features the latest in lab and classroom technology, as well as the 198,000-square-foot Burnett Biomedical Sciences building.
The college is unique nationally because of the large undergraduate and graduate programs in biomedicine offered through the Burnett School of Biomedical Sciences. The Burnett School boasts almost 3,000 undergraduates — making biomedical sciences the third most popular major at UCF.
In addition, the 204,709-square-foot UCF Lake Nona Hospital — a partnership hospital between HCA Healthcare's North Florida Division and UCF Academic Health — opened in March 2021 adjacent to the medical school.
The 64-bed teaching hospital provides healing for patients throughout Central Florida and beyond. It also educates healthcare providers of the future and supports the work of brilliant medical researchers that will lead to lifesaving care.
Near the hospital is the 175,000-square-foot UCF Lake Nona Cancer Center, which houses cancer researchers, clinical trials and treatment for patients. And there are other key components of Medical City.
The 1.2 million-square-foot Orlando VA Medical Center serves the region's 200,000 veterans by providing acute care, complex specialty care, advanced diagnostic services, and a large multispecialty outpatient clinic as well as administrative and support services.
The VA facility is also home to the SimLEARN National
Simulation Center, which is dedicated to improving the quality of healthcare services for veterans through the application of simulation-based learning strategies to clinical workforce
development.
The University of Florida Research and Academic Center at Lake Nona is a 110,000-square-foot facility where basic, clinical and translational research in drug discovery and development takes place. UF's center also houses a nationally ranked Doctorate in Pharmacy program.
The 92,000-square-foot GuideWell Innovation Center, located near the UF facility, is a medical innovation hub for startups and healthcare entrepreneurs. The three-story building includes co-working space for startups on the first floor and houses clinical and research companies on the upper floors.
Designed to promote collaboration and acceleration of groundbreaking ideas, the center provides the resources and collaborative environment innovators need to develop new solutions — and the connections to take concepts to market.
The 30,000-square-foot, first-floor collaboration space offers leaders from around the globe access to the best thinking in health innovation. Also in the building: exhibit space for new medical technology, a presentation venue, a video production studio, a nutrition lab and meeting space.
The Johnson & Johnson Human Performance Institute is a 35,000-square-foot global training center for the company's employees. Also available through the institute are services to help everyone from athletes to executives be more productive and perform at their personal best in high-stress situations.
The institute's campus includes the Corporate Athlete Course, a conference center, comprehensive testing and diagnostic facilities, a state-of-the-art fitness center and a world-class tennis center.
The 630,000-square-foot Nemours Children's Hospital is part of a state-of-the-art health campus that also includes Nemours Children's Clinic, an ambulatory diagnostic center and extensive research and education facilities.
Healing gardens, nature trails, pet therapy areas and water features help create a peaceful environment that fosters both mental and physical healing.
Big Four professional services firm KPMG selected Lake Nona for its national training center from a competitive field of 50 prospective cities nationwide.
The high-tech campus opened in early 2020 and focuses on enhancing the skills and services of KPMG professionals through immersive training in cutting-edge classroom and field environments. About 50,000 employees worldwide will train each year in various accounting disciplines.
Opened last summer, the Lake Nona Performance Club is 130,000 square feet — big enough to hold several grocery stores. The concept is a 360-degree approach to health for everyone from infants to seniors, with specialized equipment for rehabbing injured athletes.
Aquatics include a leisure pool, lap pool and whirlpool. The studio space for yoga, barre and Pilates is larger than most houses.
The gymnasium features basketball and volleyball courts. And Lake Nona has partnered with Chopra Global, a leading whole-health company founded by wellness guru and bestselling author Deepak Chopra, to create the Chopra Mind-Body Zone and Spa.
On Adventure Lake adjacent to the City of Orlando's Heroes Community Park, the Nona Adventure Park is a watersports park that features a two-track Rixen Cable System for water-skiers and wakeboarders.
It also offers an aqua park with a series of floating pathways, climbing obstacles, slides and trampolines. There's even a summer camp, which pretty much always sells out. In addition, the park has a pro shop as well as a 60-foot climbing tower with a ropes course and climbing walls.
The Wi-Fi-enabled main entrance houses an upscale café with food and beverages, and a dry seating area for spectators.
The largest tennis facility in the country, the USTA National Campus features nearly 100 courts and innovative developmental programs that make it a training destination for professional, collegiate and amateur players.
Home to thousands of training players and teams and to hundreds of tournaments each year, the 64-acre campus is open to the public and serves all levels of play for all ages. The campus has hosted more than 675,000 visitors and attendees since opening in 2017.
Current and former professionals who have visited, trained, coached and played at the facility include James Blake, CiCi Bellis, the Bryan Brothers, Jim Courier, Chris Evert, Ivan Lendl, Bethanie Mattek-Sands, Madison Keys, Billie Jean King, Jack Sock, Frances Tiafoe and David Young.
The facility was selected as the host site of the NCAA Division I Men's and Women's Tennis Championships in 2019 and 2021, as well as the NCAA Division III Men's and Women's Tennis Championships in 2022.
XL Soccer World opened a new 50,000-square-foot indoor athletic complex off Narcoossee Road, near Valencia College's Lake Nona campus in 2020. The facility features two, six-versus-six 4G boarded turf fields and two multisurface fields.
The camps feature adult leagues, a mini sports academy for youngsters (soccer, basketball, baseball and flag football). In addition, there are Youth Soccer programs and even an XL National Team consisting of selected players who'll have an opportunity to compete in Europe. The facility is working to expand with two outdoor fields by the end of 2022.
And the hits just keep on coming. Enhancing Lake Nona's high-tech luster is SIMCOM Aviation Training, which has announced plans to build a new global headquarters and training facility in the Town Center. The five-acre site will include 12 full-flight simulator bays and train an estimated 10,000 pilots per year.
Windermere
Nestled among the spring-fed Butler Chain of Lakes, the cozy town of Windermere — at least, the unincorporated area surrounding the tiny town that has the advantage of a Windermere mailing address — has emerged as one of the hottest housing markets in Florida and the Southeast.
With Lake Butler on the west, Lake Down on the east and Lake Bessie on the southeast, Windermere is a verdant peninsula where many of the homes are on the shoreline.
Not coincidentally, Windermere proper (population about 3,500) and the area surrounding it encompasses some of Central Florida's most upscale new communities, home to businesspeople, entrepreneurs and athletes.
The lakes, in fact, attracted one of Windermere's first investors, Joseph Hill Scott. Scott's son, Stanley, homesteaded the property and supposedly named it after Lake Windermere in England.
Little changed until 1910, when a pair of Ohio investors named D.H. Johnson and J. Calvin Palmer bought all the land they could piece together and formed the Windermere Improvement Company for the purpose of developing it.
Some old homes and buildings have been preserved and add to the charm of this small town — yes, it's a town, not a city — nestled among the ancient oaks on an isthmus between lakes Down and Butler.
In the early days of the construction of Walt Disney World, the 1960s and 1970s, many Disney executives lived in Windermere, including Don Edgren, Bob Allen and Admiral Joe Fowler.
Small-town touches abound. There's a weekly Farmers' Market every Friday along Town Square Park as well as a costume paraded and hayride for Halloween and a PetFest that features food trucks, a police K-9 demonstration, live music, and tons of fun for residents and their furry friends.
Although the main drag is paved, most of the residential streets in Windermere proper aren't — which is just the way the residents like it. But, of course, that's "Old Windermere." The ritzy gated communities, such as Isleworth, known for its profusion of professional athletes, are in unincorporated Orange County.