This custom home with a transitional architectural style was built by Silliman CitySide Homes and is in Seminole County, although it has a Winter Park address, on Lake Ann.
Southern Showcase
Silliman Cityside's Jeff Schnellmann creates a super-efficient, forward-looking home that wowed his peers.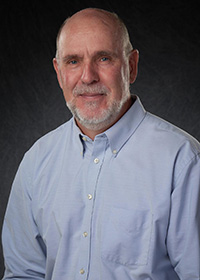 At the end of a cul-de-sac in unincorporated Winter Park, a vacant lot with splendid views of Lake Ann framed by oaks dripping with Spanish moss was an irresistible find for Jeff Schnellmann, owner of Silliman Cityside Homes.
It's where he wanted to build a home like no other. In fact, it's where he wanted to live. His company, after all, had a reputation for finding "hidden gem" homesites — sometimes vacant, sometimes encompassing older homes ready for demolition — in well-established neighborhoods where there had been no new construction for years.
"I bought the lot with the intention of building the home for myself," says Schnellman, who has more than four decades of experience in the industry. "A week after I started the design process I was in the shower, where I do some of my best thinking."
There, as so often happens, Schnellman had one of his ah-ha moments: Why not offer up his personal project as the New Southern Home?
The 4,200-square-foot labor of love would, he believed, be perfect for the Southeast Building Conference (SEBC) showcase home. SEBC, a gigantic summer trade show for homebuilders and trade vendors, is sponsored by the Florida Home Builders Association (FHBA). The 2022 gathering was held, as usual, in Orlando.
"The idea was to show off something different, and this clearly is something different," says Schnellmann, who points out that the home even has a basement — a rarity in Florida.
The New Southern Home also offers an opportunity for building-product manufacturers of all sorts to show off what's new and what's hot — from the latest appliances, fixtures and finishes to the most state-of-the-art, behind-the-walls technology.
"The beauty of this home is in the design of it — taking advantage of the lot on which it's built," notes Schnellmann. The design boasts large windows on the side, which offer stunning lake views.
The upstairs of the two-level, four-bedroom masterpiece — which appears to be one-level from the front — encompasses a great room, a master bedroom, a second bedroom, four bathrooms and an incredible kitchen — which has become the home's centerpiece.
Schnellmann's pride and joy is the wall of three chest-level Thermador linear stainless-steel ovens — convection, microwave and steam. Adding drama are the countertops, crafted of quartz with a free-flowing black and gray striated wave pattern. This striking detail carries through to the backsplash and was even used for stair risers at the home's entrance.
Another noteworthy kitchen element is an induction cooktop, which was similarly used in the outdoor summer kitchen. Electric currents are used to heat pots through magnetic induction, leaving the cooktops themselves cool to the touch.
Besides a lovely stairway to the lower level, the home has an elevator. The downstairs features a family room, a wet bar area, a bathroom, storage closets and two bedrooms — one that overlooks the lake and offers direct access to a lap pool and a beautifully landscaped yard.
Just like a Northern home, the New Southern Home has a basement space for mechanical equipment and a controller for solar panels. Like most new homes these days, this one is green — well, not the color green, but green as in eco-friendly and energy efficient.
"We used spray foam insulation, which keeps the heat out of the attic as opposed to insulating between the house and the attic. It's a much better approach," Schnellman says. "Windows are where you gain most of your heat in Florida. We use double paned, low-E, argon-filled windows."
The home also has solar panels. Schnellmann was hoping to use shingles with solar panels built into them. However, he says, they're not as efficient as traditional solar panels — yet. In five years or so, he adds, such shingles will be de rigueur.
For water conservation, Schnellman installed a drip irrigation system rather than a spray version. He also clustered plants and used native species in landscaping.
Schnellman, who was born and grew up in New York state, made his way to Orlando in 1988 and worked for years as a homebuilder and an executive for homebuilding companies. In 2012, he joined legendary local builder Bill Silliman at Silliman Homes — later Silliman CitySide — as chief operating officer.
Two years later, the pair launched "Silliman Dream Planner," described in a press release at the time as "a user-friendly technology designed specifically for our new home-building venture, Silliman CitySide."
Silliman and Schnellman are believed to be the first builders in the country to have adopted the technology, which allows a prospective buyer to select a home plan — there are 20 or more from which to choose — and a corresponding lot size then calculate the monthly payment based on a specific down payment.
Schnellmann, who bought the company in 2015 when Silliman retired, kept the name for brand-recognition reasons. "Silliman" had become synonymous with high-end design, superb craftsmanship and innovation. And the company had won a plethora of industry awards.
For Schnellmann, it's been a smart move — largely because simple and straightforward never became synonymous with unimaginative. The more standardized approach results in homes every bit as luxurious as most original custom creations — but requires far less hassle (and usually lower cost) for buyers.
Says Schnellman: "Every once in a while, somebody will ask me, 'Well, what style house do you build?' "We're going to do it the way the client wants it, and we're going to do it in a simple structured approach — so that they know their cost and the time frame, assuming they're decisive."
Today Silliman CitySide consists of three people: Schnellmann, his superintendent Jeff DiCiero and office manager Phyllis Dougherty. Although he participates in the design process every step of the way, Schnellman tells his clients that "my job is not to design the home. I'm there to guard your checkbook."
A past president of the Greater Orlando Builders Association (GOBA), Schnellman has been recognized as a GOBA Pinnacle Builder and was the 1995, 1996 and 2019 GOBA Builder of the Year. In 2020, he was the FHBA Builder of the Year.
For sure, Schnellmann stays busy — which doesn't leave much time for his favorite hobby. "I would rather snow ski than eat," he says, pointing out his western New York roots.
At a deceptively youthful looking 70, he's also a workout warrior, lifting weights and swimming when possible at the YMCA and biking for seemingly endless miles. "Young at heart, old at body," he jokes.
Still, Schnellman gets his greatest satisfaction from working: "To say I'm a workaholic would not be wrong, or it would be close." The ability to start with nothing and end up with something beautiful and tangible that somebody calls home is hard to beat, he notes.
Quoting his former colleague Bill Silliman, Schnellmann concurs: "We work in the best industry in the world. We create dreams for families. It's a wonderful way to make a living."