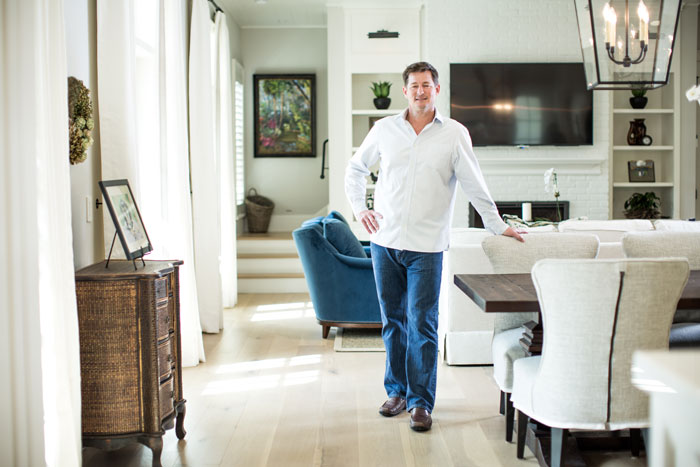 Brett Lundequam (above) is LunDev Custom Homes' founder and principal.
BUILD IT RIGHT, MAKE IT TIMELESS
THAT'S ONE OF LUNDEV CUSTOM HOMES' SECRETS TO SUCCESS.
Want to learn about quintessential LunDev Custom Homes? If you visited the company's 2019 Parade of Homes entry at 1751 Taylor Avenue in Winter Park, then you already know.
The four-bedroom, 3.5-bathroom transitional farmhouse — which sold for $1,399,000 — exudes Old Florida coastal style while blending craftsmanship and architectural detail.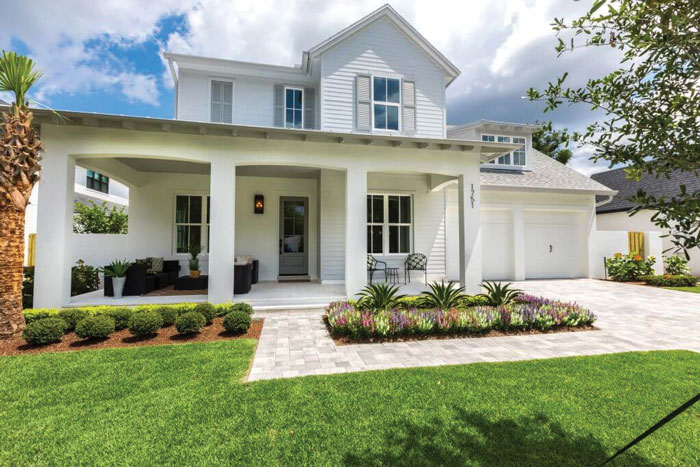 In other words, pure LunDev.
The first floor is a large, open-concept floorplan that offers seamless movement from living area to gathering area to dining area. It also provides ample practicality in the form of a library/office, a laundry room, a powder bath, a mud room and a gas fireplace.
Meanwhile, the downstairs master bedroom encompasses an expansive spa-like bathroom and a large walk-in closet. For even greater airiness, the main living area opens up to a covered porch with a summer kitchen that overlooks a saltwater pool with a relaxing sun shelf.
More spaciousness is highlighted upstairs, with three additional bedrooms and two full bathrooms as well as an open loft/gathering room.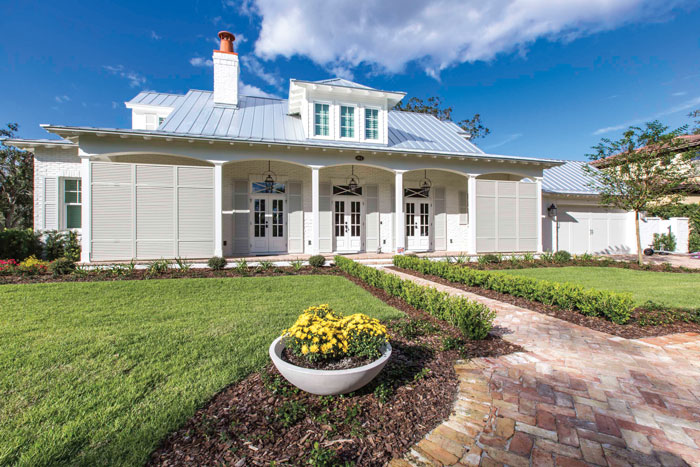 "Build it right and make it timeless," says Brett Lundequam, the company's founder and principal. "LunDev has a distinct style; we can do modern farmhouse, coastal and even traditional really well. It's about blending styles and trends with balance and moderation. Our homes appeal to the vast majority that way — a casual but luxurious feel no matter the style."
Not coincidentally, since LunDev was started in 2009, success has followed. In each of the past three years, the company has received awards from the annual parade, sponsored by the Greater Orlando Builders Association. Last year, LunDev was accepted into the Master Custom Builder Council, an elite and highly selective group.
Not that Lundequam is only seeking accolades. Of course, they're great if you can get them — but Lundequam is rooted in the type of praise that comes solely from service to clients. He first gained industry experience working alongside his father. Later, he honed his skills with a Fortune 250 homebuilder, eventually becoming its Florida division president.
All the while, Lundequam earned high marks for his combination of people skills, building acumen and insistence on quality.
That hasn't changed.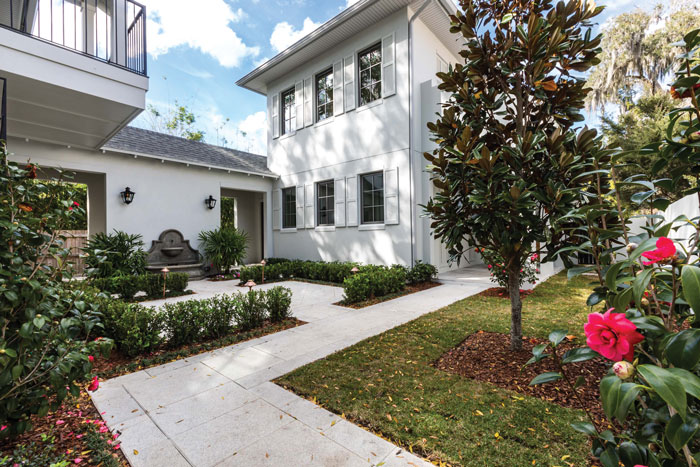 "At this time, we're focused on our current clients and prospective clients," Lundequam says. "We understand there's a lot going on in the world right now — but creating a safe work environment and maintaining a strong commitment to our custom clients is our current priority."
Adds Lundequam: "Whether building a home based on your architect's plans or taking advantage of our turnkey design-build services, we're ready to deliver a home that meets your unique lifestyle needs."
In turn, LunDev has grown steadily. Over the past year, the tight-knit workplace has expanded by two to assist in the field — and its footprint has broadened outside of Winter Park/Maitland to include College Park and Longwood. Further, aside from custom building, the company has diversified a bit into commercial development.
Lundequam is an active guy who likes the outdoors — surfing, fishing, mountain biking or snowboarding. He and his wife, Anne Marie, have two college-aged children and recently adopted their second Labrador.
Ultimately, though, Lundequam has fashioned his brand by keeping play and business separate, and with a focus on distinct.
"I'm fiercely committed to my clients and their projects," he says. "I take their investment in a new home very seriously, and I want to exceed all expectations. I aim to build and deliver a home that exudes quality, efficiency and stands the test of time."