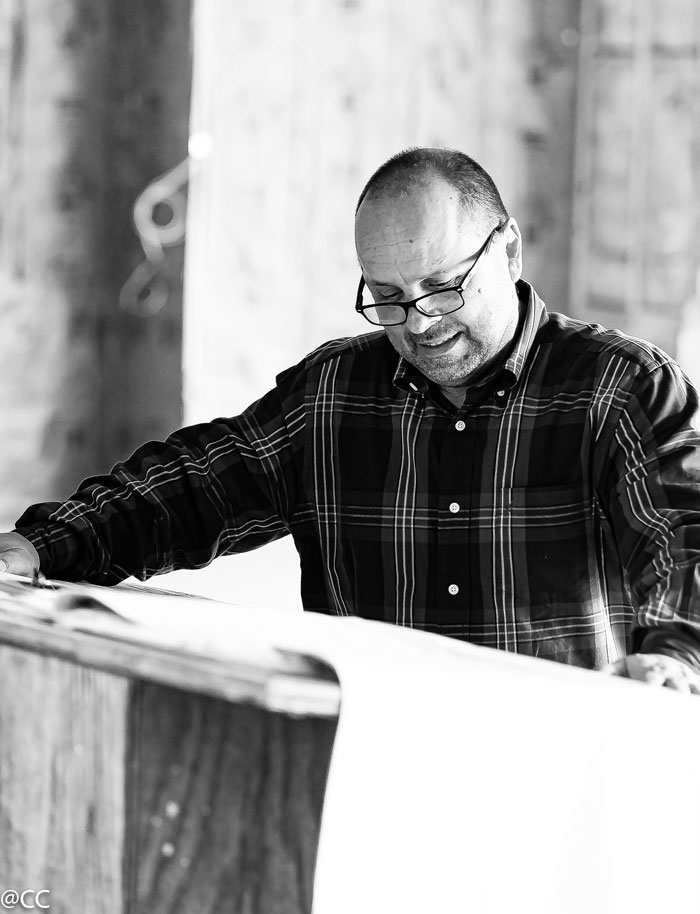 "It's the artistic side of me," says Posada, that drew him to homebuilding. "It's not just putting sticks and bricks together; it's putting sticks and bricks together with a design ultimately in mind."
IMMERSION IN PERFECTION
CARLOS POSADA LETS HIS ARTISTIC SIDE GUIDE THE DESIGN OF HIS STATE-OF-THE-ART CUSTOM HOMES. IT'S HIS HEART AND SOUL.
It's quite likely that Carlos Posada's course was set from childhood. After all, design, architecture and building literally were in his DNA.
During Posada's formative years, his father was a developer of townhomes in Vero Beach, where he grew up. There were two uncles in architecture and another uncle who was an engineer. Posada practically learned the industry by osmosis — "just seeing them and being around it."
All told, Posada had 11 uncles and aunts on his mother's side plus nine on his father's side, along with more than 120 first cousins. He's lost exact count.
How many have been involved in homebuilding? "I have no idea on the count, but I know 'enough.'" Posada laughs. Yet, when it comes to homebuilding and attending to even the most minute details, he's all business — particularly as it relates to the art of home design.
That's been apparent almost since Day One. After graduating from the University of Florida in 1985 and moving to Orlando in 1987, he worked about four years for a building company before striking out on his own. Among the chief reasons he made the leap is what he calls his "heart and soul" — building his own creations.
"It's the artistic side of me," Posada explains, noting that while many builders are passionate about engineering or building, he was drawn to art. "It's not just putting sticks and bricks together; it's putting sticks and bricks together with a design ultimately in mind," he says.
With that philosophy as the cornerstone, Winter Park-based Posada Custom Homes was born. Posada uses the words "achieving artisanal beauty," with each home exuding a "feeling of distinction, charm and permanence where discerning details are wrapped in perfect scale, balance and clean design" to describe his work.
Styles range from European country cottage and Santa Barbara estate to Mediterranean villa and French manor. He also builds Transitional-style homes that combine design elements.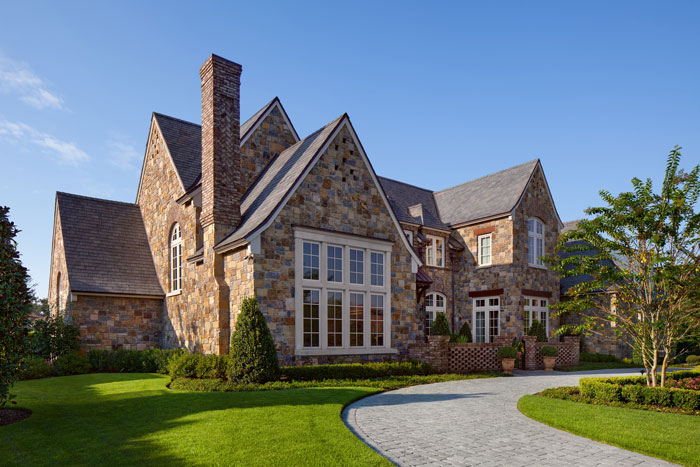 Posada Custom Homes builds three to five homes per year in the category of "higher middle to luxury homes," mostly in Winter Park, Orlando, Windermere and Maitland.
Posada also uses the term "excellence beyond blueprints," pointing to the hypothetical example of four builders being given the same floorplans, with homesites side by side and with a curtain placed around each location for secrecy — and then letting the four builders go to work.
"When you raise the curtain, when they're all done, that's where the excellence beyond blueprint shows itself," he says. "A door is not just a door; a stucco is not just a stucco. You have to do a lot more to bring something to the table that has excellence."
Success hasn't come by accident. Instead, maybe call it immersion.
Inherent components of the business — such as open communication with clients and a strict adherence to deadlines — go "almost without saying," according to Posada.
Mostly, Posada is hands-on. He concedes that he's been told "you are the company" because of his approach, although he's quick to cite the contributions of his company's other three full-timers.
"When we're running four houses, we're running hard. When we're running five houses, we're running crazy," he says. "We really immerse ourselves. We immerse ourselves in the style."
In one instance, a client flew Posada and his wife to New Orleans in a quest to acquire building materials unique to the city — such as shutters constructed of reclaimed wood from local restoration companies. In another instance, a client was seeking a specific curtain wall of glass. Posada found a vendor for the uncommon request in California.
"We want to make the home everything it can be," he says. "Let's do this look that you're really hoping for. There's so much incredible talent in the world with design. At the end of the day, what I'm trying to do is really bring it together for my client. We're borrowing from classic architects around the world. The key is that we're not deviating [from the plan] and accepting that 'this will be OK.'"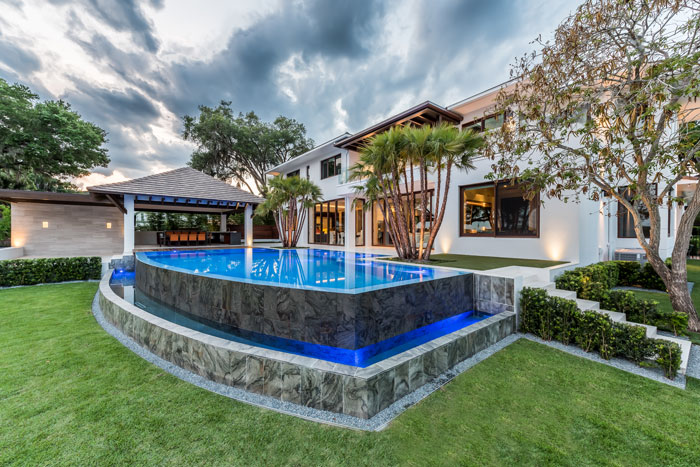 Says one previous Posada client: "I'm a perfectionist, and I had a dream. I looked around and saw a lot of uninspired homes in the priciest areas of Winter Park. I wondered how I could achieve the true timeless design my imagination conceived. I sought something that stood out with lasting appeal, Old-World elegance and a certain grace."
That's where Posada came in. "I realized I had met someone who not only could implement my vision but guide me in the way that would inspire even greater ideas," the client adds.
Another client provides further affirmation regarding a renovation. Posada built a home in 1992 — his second year in business — that was subsequently sold by the original owner. The new owner had been in the Winter Park home for 14 years before seeking out Posada for consultation concerning the garage.
The project turned into a full-blown interior renovation — totaling $1 million — that was completed several years ago. "It was a gorgeous home, and we did a full redo of it. And, we took care of the garage door while we were at it," Posada notes.
While Posada is primarily consumed with his own work, his industry also is a notable priority — particularly his work with the Master Custom Builder Council, which represents approximately 26 of the area's leading custom and luxury homebuilders.
"We can do things as a group and contribute to our community," he says. "The thing that means the most to me is that we're a group of people, a membership, that wants to help."
Then there's his family: the aunts, uncles and cousins, of course. The Posadas also have a daughter and son, both high schoolers. There could even be another Posada in homebuilding, maybe, with his son's involvement still to be determined.
"We've had a couple of little discussions," he says. "Nothing too serious at the moment."