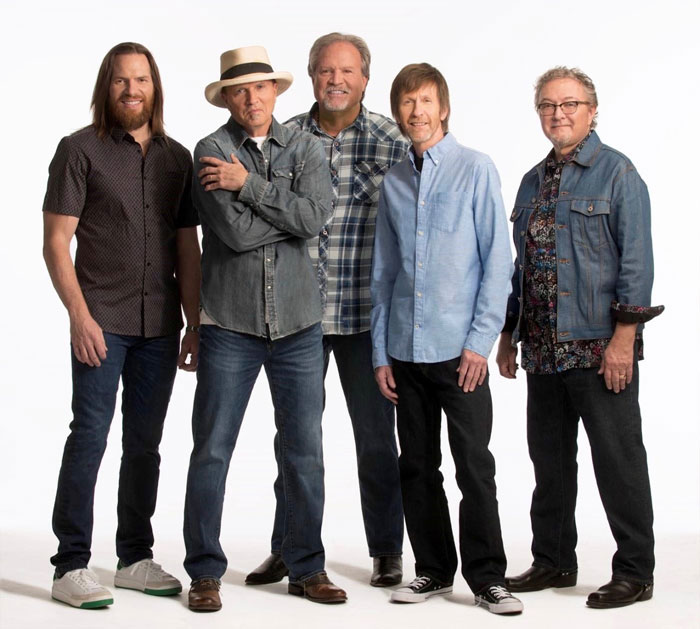 The country band Sawyer Brown has deep Apopka roots. It was founded by Mark Miller (second from the left) and Gregg "Hobie" Hubbard (third from the left), both graduates of Apopka High School. Other members include Bobby Randall, Joe "Curly" Smyth and Jim Scholten. Miller and Hubbard have fond memories of growing up in Apopka.
DESPITE RAPID GROWTH, APOPKA STILL FEELS LIKE HOME SWEET HOME
THIS NORTHWEST ORANGE COUNTY CITY IS BOOMING. BUT IT STILL GIVES OFF AN OLD-FLORIDA VIBE THAT'S COMFORTING.
Growing up in Apopka in the 1960s and '70s, Gregg "Hobie" Hubbard knew his hometown as a friendly place — and small. The population in 1970 was just over 4,000. "Apopka was small enough that everyone knew everyone when I was growing up. Doors were unlocked. We rode our bikes in the street — sidewalks arrived much later," says Hubbard, the 59-year-old keyboardist and a founding member of the country band Sawyer Brown.
"We learned to swim by jumping — or being thrown — off the dock at Dream Lake. We sat on the curb outside the Jiffy Food Store, known as simply the Jiffy, drank our cherry Coke Icees and watched what passed for traffic in the day — likely only a school bus and a couple of cars. Who knew that there'd come a day when you couldn't turn left out of the Jiffy for all the traffic?"
Today, the Jiffy is BeeKay's Food Mart and Apopka is no longer a small town. With a population of more than 52,000, it's the second-largest city in Orange County, behind only Orlando, and lies in the center of the fast-growing northwest section of the county.
Builders and developers have numerous residential, commercial and industrial projects in the pipeline — both inside Apopka's city limits and in neighboring areas.
A new toll road will open development in north Apopka, while growth also stretches along U.S. 441 toward Mount Dora in Lake County. The Orange County School Board has at least five new public schools on the drawing board for northwest Orange.
"I'm bullish on the outlook for the region 10 years into the future," says Orange County Commissioner Christine Moore, whose District 2 includes Apopka and northwest Orange.
"I believe with proper planning, growth management and quality local government, the area will grow its job and economic opportunities while preserving rural areas, natural lands, historic aspects and the overall quality of life."
The biggest challenges, she says, "will be successfully tackling transportation and affordable housing options. Residents should remember local government can't place signs or barricades at the county line. We must find and fund solutions that preserve our rich heritage while planning for a vibrant future full of promise, freedom and opportunity."
Rural areas northwest of Apopka are in the pathway of growth. For example, PE Group, an engineering and development company, has started the initial work on a 188-home community in the unincorporated Tangerine area.
Located just east of Lake Ola, the 190-acre site is between U.S. 441 and Cemetery Road. That's one of the areas where the school district has plans for an elementary school.
Tangerine and neighboring Zellwood both sit along U.S. 441 between Apopka to the south and Mount Dora to the north. With a combined population of barely more than 6,000, those small communities can expect more developers to come knocking in the future.
S.R. 429, a.k.a. the Wekiva Parkway, will also open land to development. The toll road splits just north and west of the Apopka city limits, with State Road 453 running northwest to reach S.R. 46 east of Mount Dora.
Anticipating continued growth in that area, the school district has plans for an elementary school, a middle school and a high school near Round Lake Road.
Commissioner Moore says there could be a myriad of reasons for Orange County to be such a hot spot for development.
"I believe Central Florida is desirable due to the weather and opportunities for employment," she notes. "The robust tourism industry, emerging technologies in the form of simulation and autonomous vehicles — and opportunities in construction — are the envy of many regions across the U.S."
Quality of life perks are very strong in Orange County due to its parks, and recreational offerings and highly rated educational institutions, Moore continues.
Water and eco-tourism opportunities abound in northwest Orange County at Wekiwa Springs State Park, Kelly Park and more. Growth offers the amenities of a large city while maintaining the heart and lifestyle of Old Florida.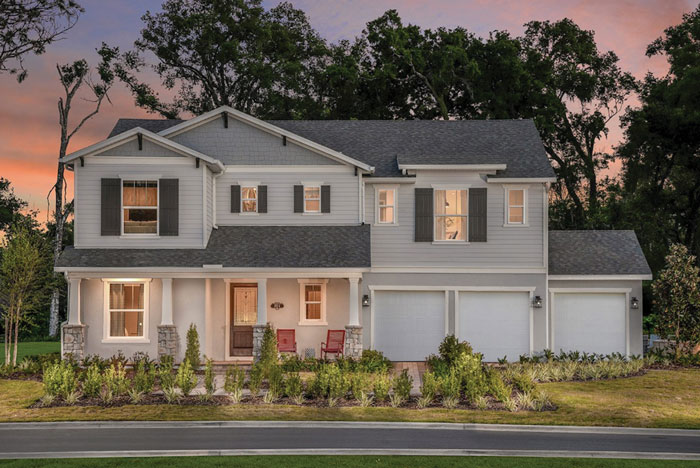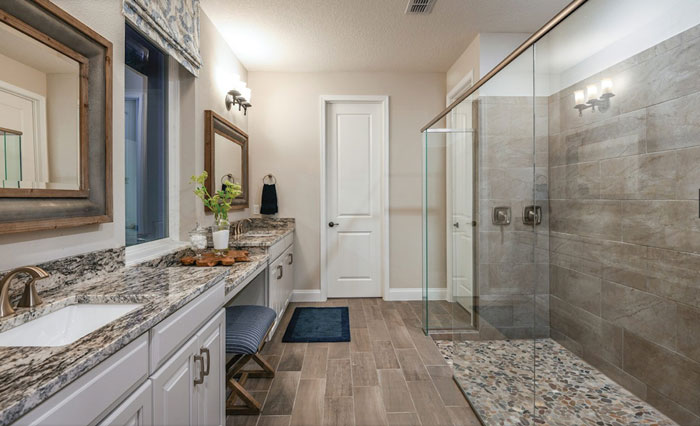 That's a sentiment shared by Apopka Mayor Bryan Nelson. New residents move into Apopka because of "its small-town feel with large-city amenities," he says.
The city's growth spurt started slowly in the 1980s. By 1990, the population was 13,600. In the next 10 years, it doubled to 26,600. Then it nearly doubled again by 2010, with 41,542 residents.
During the past 10 years, the city has issued an annual average of 350 building permits for single-family homes, townhomes and apartments. While recent growth hasn't been as dramatic, there are no signs of a slowdown.
Apopka has expanded from 12.83 square miles in 1990 to 34.72 square miles today — a whopping increase of nearly 170 percent. About a dozen homebuilders are active throughout the city, with land developers and real estate investors finding potential locations for residential and commercial projects.
James Hitt, the city's community development director, identified three major residential growth areas: Kelly Park Crossing, East Shore District and 429 West.
The city of Apopka several years ago approved Kelly Park Crossing, a major development where S.R. 429 intersects with Kelly Park Road. Plans call for 7,500 single-family homes, 8,500 multifamily homes and 22 million square feet of commercial and retail space. Proposals include two pedestrian-friendly village centers.
The East Shore District covers 2,600 acres in southwest Apopka and includes the AdventHealth Apopka hospital that opened in 2017. The seven-story facility replaced the hospital that was in downtown Apopka. The area also includes the Lake Apopka Wildlife Drive, an 11-mile sojourn that takes visitors along the north shore of Lake Apopka where they can see a variety of wildlife.
In addition, the East Shore District includes 610 acres for residential development, 516 acres for mixed use development and 527 acres for research, technology and educational uses.
M/I Homes (mihomes.com) has started one of the new-home communities, called Vistas at Waters Edge. Sitting between Lake Apopka and South Binion Road, the development will encompass more than 100 homes priced starting at $325,000, with square footage ranging from 2,121 to more than 4,000.
Vistas at Waters Edge is one of several subdivisions planned along the Binion Road area. At the northwest corner of the U.S. 441 and S.R. 429 intersection, plans for the 429 West development include a hotel, a YMCA and 1,000 apartments on the 130-acre site.
In the heart of Apopka, work has started on the 34.7-acre City Center, located at the intersection of S.R. 436 and U.S. 441. The project will include retail and dining along with apartments. A 110-room Hilton Garden Inn Hotel is scheduled to open in April 2020.
The new City Center, new schools and new roads are all helping to attract homebuilders and buyers to Apopka.
Beazer Homes (beazer.com) has opened Lakeshore of Wekiva, located off Sandpiper Road north of Lake McCoy. The four-to-six bedroom homes are priced starting at $414,990, with square footage starting at 2,782.
Another new subdivision underway is Carriage Hill, built by KB Home (kbhome.com). Located off Rogers Road north of Lester Road, the community will offer 72 single-family homes priced from $280,990 to $355,990, with nine home designs ranging in square footage from 1,723 to 3,782.
Amenities in the homes include spacious great rooms, beautiful master suites and dedicated laundry rooms, notes Cara Kane, director of public relations for KB Home. She adds that the homes are "designed to be more energy- and water-efficient than most typical new and resale homes available in the area."
Residents of Carriage Hill can enjoy the community's location, with desirable schools within a few minutes' drive — including Wolf Lake Elementary, Wolf Lake Middle and Apopka High School.
The nearby Northwest Recreation Center includes walking trails, sport courts and fields, playgrounds and an amphitheater for live music and special events. Wekiwa Springs State Park offers 13 miles of trails for hiking and biking as well as canoeing, fishing and snorkeling.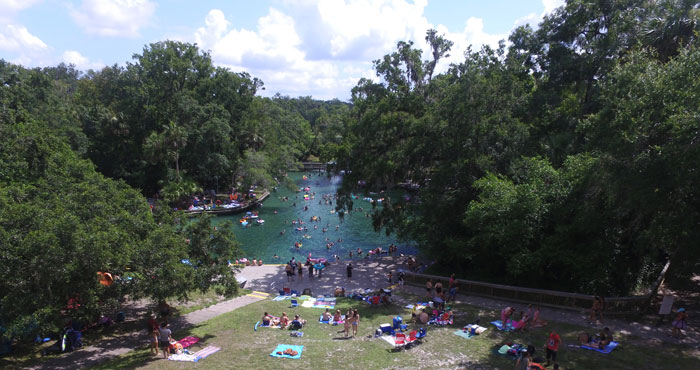 It's clear that potential homebuyers looking to move to Apopka and northwest Orange County will have no shortage of home choices to consider. The area's many amenities — and welcoming small-town vibe — also make it feel like home.
Says Mayor Nelson: "Four generations of Nelsons have called Apopka home, and as a lifelong resident there is nowhere else I would want to live."
For musician Hubbard, who at age 20 left his hometown for Nashville with Sawyer Brown co-founder and lead singer Mark Miller, Apopka will always be home. "I've lived away from Apopka far longer than I lived there, but when someone says the word 'home,' Apopka is the place I think of," he says.
"Every time I go home, I drive across the still-brick street on Central Avenue, and I can hear old Apopka singing beneath my wheels. Groves and friends and family long gone add their voices to that song.
"And I always stop and sit for a while at Dream Lake because that lake, those trees, that moss, they still know me. And no matter what else may be going on, I know I'm home."