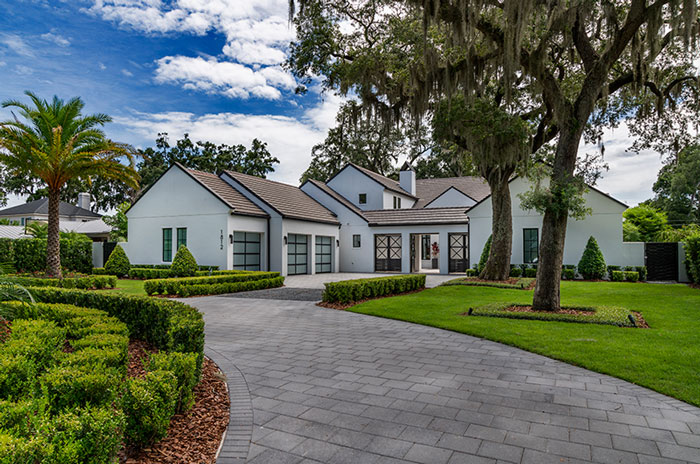 With a focus on providing "timeless architecture, carefully planned interiors and personal attention," Woodruff Construction & Development commits to building only three or four custom homes a year.
MANOR: THE GUIDE TO CENTRAL FLORIDA'S LUXURY BUILDERS AND COMMUNITIES
BREATHING THE GOLDEN RULE
Richard Woodruff builds relationships,
just a few gorgeous homes at a time.
Sure looks like Richard Woodruff read the tea leaves just right. Woodruff had founded Richard Woodruff Homes in 1992, with services that included development and design/build along with interior remodeling, additions and renovations.
And he is recognized as being among Central Florida's top custom builders in communities such as Alaqua Lakes, Heathrow Woods, Lake Colony, Antigua Point, Tuscany Island in Lake Mary, Winter Park, Mount Dora and Maitland.
Yet by 2007, Woodruff, a 1989 graduate of UCF's School of Business Administration, foresaw a deteriorating marketplace. So, he made a strategic move. Wanting the option to also build and develop commercial projects, he diversified and changed the company name to Woodruff Construction & Development.
Additionally, he began acquiring and renovating investment properties and building new custom homes. For rent. Ultimately, while positioning itself to do commercial building, the company discovered a completely different niche that still today keeps business thriving.
"This decision [to enter the residential rental market] helped our firm successfully weather the challenging economy," Woodruff explains. "And, to this day, these properties have been an incredible conduit for bringing us new clients who choose to try out the area prior to putting down more permanent roots and building custom homes."
Select custom homes, and only a scant few at a time.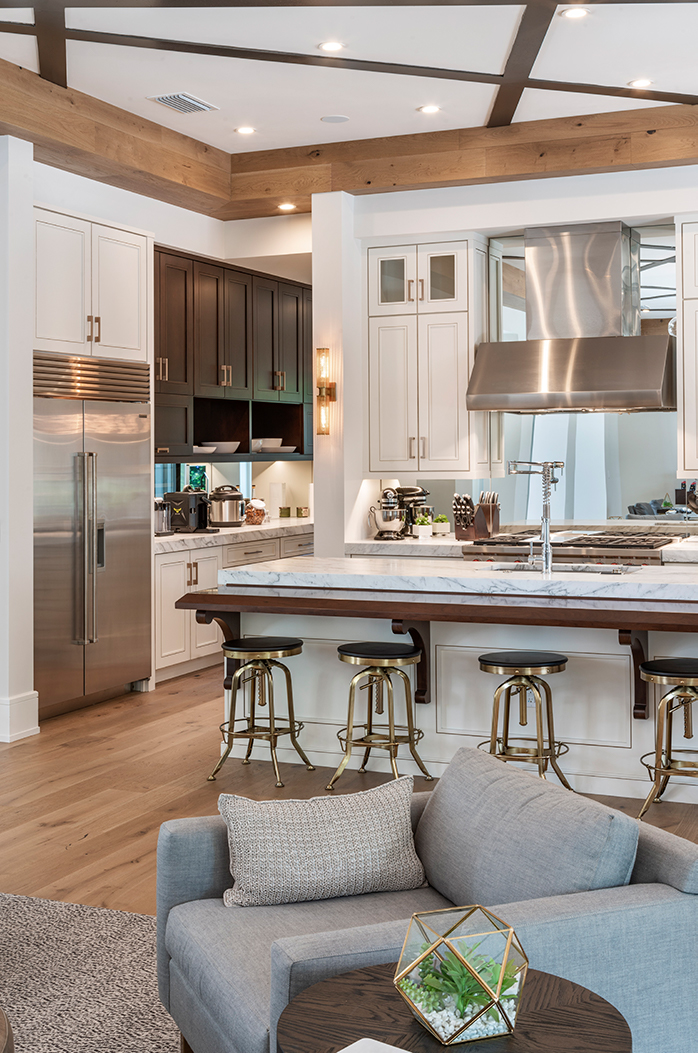 With a focus on providing "timeless architecture, carefully planned interiors and personal attention," Woodruff Construction & Development commits to building only three or four custom homes a year to "keep these goals in check and have a passion for taking a raw piece of dirt and creating a plan."
Most recently, the company completed a "one-of-a-kind Colorado Contemporary" in Winter Park, measuring 5,400 square feet under air, with four bedrooms, three full bathrooms and two half-bathrooms.
The home includes an elevator, full gym and, among other features, the "most incredible floating staircase we've ever built." The staircase is Amish-built with LED lighting under each step and all-glass railing.
A few other highlights: a cabana with a pool and a full summer kitchen that offers views of meandering rose gardens. There are 22-foot stained cypress ceilings, while folding walls of 10-foot glass allow the living/dining rooms and outside patio to interact seamlessly. There's also a two-story wood/stone fireplace.
Such details are meant to provide a design sense that complements a company philosophy of, as Woodruff calls it, "breathing the Golden Rule."
"We always try to treat every client and every subcontractor the way we would like to be treated," he said. "When conflicts or gray areas arise, we attempt to extend a little grace and make it a win-win for both parties."
He continues: "I think corporate principles should be a mirror image of personal values. We strive to treat everyone fairly and run a business with integrity. We also treat every new home as if it were being designed and built for ourselves — which keeps our priorities and project goals in focus for each client."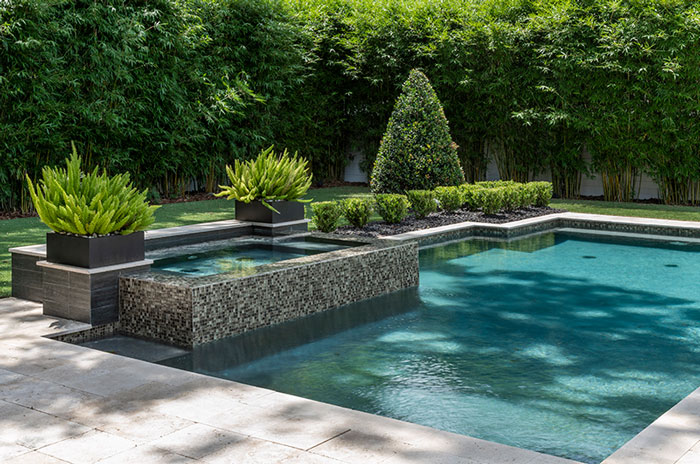 Not coincidentally, since 1996 Woodruff has been a member and officer of the Master Custom Builder Council, an organization whose members "compete with each other on a daily basis, but are dedicated to the collective success of the custom-building profession and giving back to the communities we build in."
He continues to watch the industry, too, which has him squarely in Winter Park. The company, according to Woodruff, has purchased three of the most desirable half-acre lots in the city and is in the process of conceiving designs for them.
Woodruff believes it's the right place, and the right time. And he's had some pretty good fortune with those tea leaves in the past.