PHOTO WALLS THAT DON'T LOOK DORKY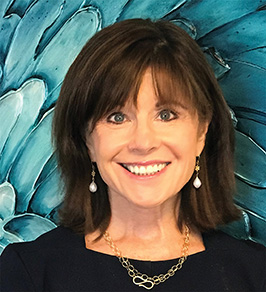 Ahh, the family room photo wall. Just the phrase "family photo wall" makes me lift a nostril. They're tricky to get right. Yet, when faced with the task of capturing our blended family of five in pictures in — where else, the family room — I was stumped.
Not that a wall of family photos can't look great, but they almost always don't. The ones I've seen suffer from too many photos, many of which are faded and discolored, and hang crookedly with bad spacing in cheap mismatched frames.
On top of that, the family historians tend to keep adding photos as time marches on until they need to add another wing on the house.
An interior designer put it this way: "A collection of photos of people who have meant a lot to you in your lifetime is wonderful to have and use to make a decorative impact. But put these collections in good, coordinating frames and arrange them on long side tables or built-in shelves, not on the walls. Photo walls are very hard to do well, and usually wind up looking dorky."
Dorky. That's precisely the word.
Another issue, which probably requires therapy, is that these family photo walls just make me feel so inadequate as a mother and stepmom. In reality, all that stands between me and having a dorky family photo wall is the fact that my photos never get out of my camera and into a frame.
"You should thank me," I say to the kids when they ask why I don't have more pictures of them out, "for not lining our walls with awkward images of you naked on a sheepskin or lurching through bad hairstyles and orthodontia."
Another reason I balk at photo walls is the pressure they put on visitors to your home. Whenever I'm in someone's family shrine, I never know how long to linger. Not long enough seems rude; too long seems creepy. Does anyone know the protocol here? Then there's the issue of what to say.
"Oh, you look just like your mother!"
"That's my father."
So what do you do? I wanted a personal but not cheesy, tasteful not tacky, budget-friendly solution that didn't necessarily look budget friendly. After some brainstorming with professionals, we determined that taking your photos (or self-impressions) to a new level can be a great way to stylishly inject yourself or your family into your wall art. Here are some ways to do that:
• BE ABSTRACT. Companies like canvaspop.com will take your favorite photos, stylize them so they have a vintage, sepia-toned, cartoon-like, stippled, or posterized effect, enlarge them and mount the images onto stretched canvas. For instance, you can take the same photo and have it made in four different treatments or divide one photo across three vertical rectangular canvases to form a triptych.
• COPY WARHOL. Some companies will take your photo and reproduce it in a series of bold colors — yellow and turquoise, orange and fuchsia — turning your stills into pop art.
• GET AN ARTIST'S IMPRESSION. If you have a fabulous photo of a loved one, have a painter, whose work you also love, create a stylized painting from the snapshot. A friend of mine has a lovely oil painting of her black terrier hanging in her home. Where a framed photo would be cute, a painting looks even better.
• MaKE IT SUBTLE. Work images discreetly into other works of art. Another friend who lives in a Tuscan villa style home has in her entryway a floor-to-ceiling textural painting, which looks like a medieval tapestry. Look closer and that's her daughter riding the unicorn, and her son wearing armor.
• LEAVE YOUR MARK. At DNA11.com, a New York-based company, you can have your DNA, fingerprints or lip prints, digitized and turned into one-of-a-kind images fit for your living room. Go online to pick the size and colors you want for your impression and order a kit for your samples. (The DNA sample is a cheek swab, and the lip print involves applying lipstick they provide and kissing something.) If you're ever wanted, this also makes it easier for the FBI.
Marni Jameson is the author of six home and lifestyle books, including What to Do With Everything You Own to Leave the Legacy You Want; Downsizing the Family Home: What to Save, What to Let Go; and Downsizing the Blended Home: When Two Households Become One. Reach her at marnijameson.com.