HERE'S TO NEW BEGINNINGS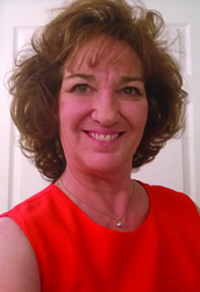 Who would have guessed that 2020 would be such a (insert your own adjective). But finally, it's coming to an end — and we can all look forward to a new year and hopefully new beginnings.
Last issue, I touched briefly on how COVID-19 has changed the way people live in their homes. The virus has caused many to find that their homes simply no longer work for them.
In this issue, we'll explore in greater depth how COVID-19 has affected people's homebuying wants and needs, and how homebuilders are stepping up to meet the challenge of selling and building in this environment.
Here at Florida Homebuyer Orlando, we'll also have a bit of a new beginning in 2021. Our long-time editor and friend, Mick Lochridge, has decided it is time to hang up his keyboard and join the ranks of those who've retired to live a life of freedom and explore what all the world has to offer. We wish Mick and his wife, Lisa, all the best and safe travels.
Joining us with the Winter 2021 issue will be Mary Shanklin, a name very familiar to anyone who has followed the real estate community in Central Florida. Mary left the Orlando Sentinel a couple of years ago after spending decades covering housing and real estate locally and nationally.
This veteran journalist has worked with us to develop a 2021 editorial calendar that will include topical features: everything from "agrihoods" to kitchen design and much more. These features will be joining our tried-and-true stories and regional reports.
So here's to 2021 and good riddance to 2020 — and Zoom calls.