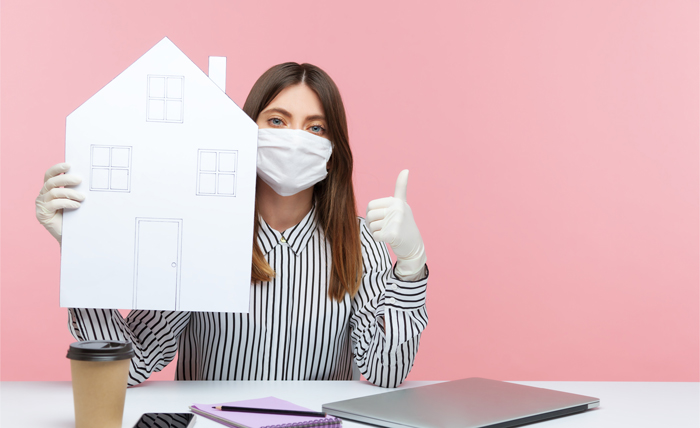 THE NEW RULES
COVID-19 HAS CHANGED THE WAY HOMES ARE DESIGNED, BUILT AND SOLD. BUT PEOPLE ARE STILL BUYING.
As the coronavirus turns the country on its head, the housing industry has some specific challenges: How to deliver new homes to buyers who are trying to live safely in a world that's been changed by COVID-19.
Nationwide, builders and designers are finding buyers whose homes have been turned into offices or classrooms — and whose emphasis is more than ever on health and safety.
New issues have come to the forefront: Renters in high-density apartments are looking to move away from urban cores (big picture) and suburbanites are asking about touch-free toilets in single-family homes (small picture).
Necessity can be the mother of invention when it comes to pandemic-inspired design ideas, such as moveable walls in garages to make them more than just a place to park cars, quarantine rooms and shower stalls at entryways.
Many long-standing design trends have become all but mandatory under the current circumstances, such as outdoor living spaces, home gyms and offices, more storage and more open space to achieve social distancing even at home.
"The virus crisis has accelerated trends already in place such as storage, smart tech and home offices," says Robert Dietz, chief economist for the National Association of Home Builders (NAHB) in Washington.
His comments are echoed locally by Lisa Dilts, founder and owner of Compspring, an independent real estate advisory company in Winter Park. "A lot of the trends we're seeing were already in motion, but now they're in hyperdrive," says Dilts.
Trends she identifies through data analysis and research with local builders include:
• Mudrooms or organized drop-zone areas to remove masks and wash hands.
• More space for working from home.
• More amenities in the home for staycations.
• Single-family homes and townhomes with private outdoor space.
• Automated air-quality controls and water filtration.
• Copper, brass and bronze in fixtures and kitchen hardware to help destroy germs.
• Touch-free faucets in the kitchen.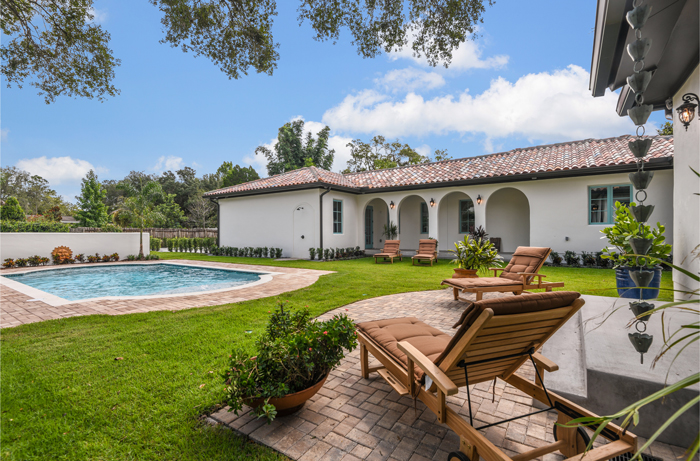 SPACE AND HEALTH
The Pacific Coast Builders Conference conducted a national survey in April of 3,000 adults ages 25 to 74. It found that personal safety, technology and adaptable space in the home are three top desires of homebuyers.
"Buyers want different design features in their homes, and they're willing to pay for them," according to the survey. More than 50 percent of those surveyed said they wanted germ-resistant countertops and flooring, more advanced home technology and energy efficiency, better equipped kitchens for cooking and more storage space for food and water.
Also on the want list: touch-free faucets, appliances and smart toilets as well as touchless entry to the home, home office space for multiple users and flexible walls so space can be reconfigured.
In Central Florida, the story is much the same. "Our most frequent request has been flex space for home study and work areas," says John Riddle, vice president of Turning Leaf Construction, a custom-home builder based in Sanford. "That's for both adults and kids."
Work-at-home and learn-at-home realities have led to subtle design changes in floorplans, Riddle adds. An area that may have been previously used as a laundry area, mudroom or extra bedroom may now become a study and work area designed with virtual meeting tools in mind.
Because of COVID-19, consumers are also asking for clean-air technology with UV air purifiers built into HVAC systems. "We're hearing from prospective clients that these systems are now a must-have in the current environment and are no longer considered to be extras," he adds.
Once a vaccine is available worries may wane, and most workers are expected to trudge back to offices. Kids have begun to return to school in some places, albeit sometimes only briefly. However, most experts believe that the virus has made the home workplace a permanent fixture.
"Working from home is not going to change, and we'll begin to see more in the future," says David Pillsbury, principal designer with Keesee Associates, an architectural firm based in Maitland.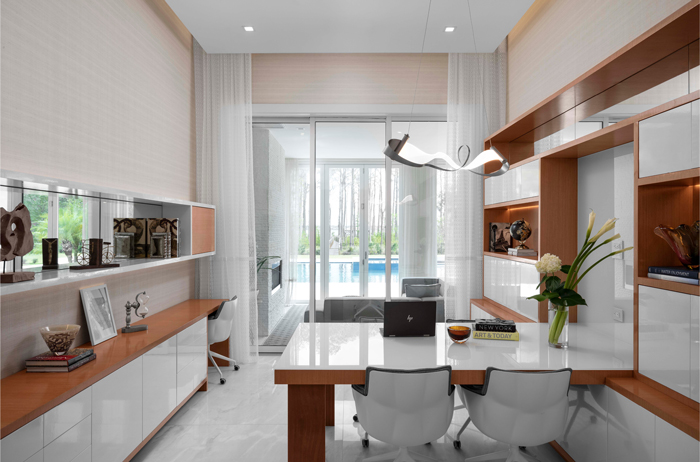 ZOOM AND BARKING DOGS
When both spouses work from home, it presents a need to separate the workspaces from the communication spaces. Perhaps home offices will require a quiet space dedicated to video conferencing, Pillsbury says: "I still struggle to provide my wife with a professional video conferencing setting without two barking Dachshunds in the background."
That need for a quiet space strikes a chord among everybody who has worked from home during the pandemic. "I've even heard of clients who've requested office space toward the back of the home, away from front doors and windows where dogs inevitably bark at passersby during Zoom meetings," says Reese Stewart, president of the Orlando Regional Realtor Association (ORRA).
Lennar Corp. has seen growing interest among buyers in its Next Gen floorplans, which were originally intended for either an aging parent or a "boomerang kid" but are finding new use as home offices.
Created in 2009 in response to the financial crisis, Next Gen floorplans offer a private space with a separate entrance, a kitchenette, an in-unit laundry and an interior door that connects to the main home.
Phil Kean, president of Phil Kean Design Group in Winter Park, says clients are asking for study rooms for their children, home offices and exercise rooms. They're also keen on outdoor dining spaces and living rooms so they don't have to constantly breathe recirculated air.
In addition, COVID has encouraged design trends such as bidets and dedicated rooms where deliveries can be left for a while before bringing them into the home. "And people are asking for home gyms again," Keen says. "I see these new requests as being long-term trends."
Pillsbury and Keesee note that laundry and mudrooms have been evolving for years. With little effort, they say, you can include such things as wash-up stations, which are high demand, along with clean home features such as touch-free faucets and technology that can monitor air quality.
Having elderly parents move in isn't new, but it has created a new set of challenges due to COVID-19. Says Pillsbury: "The health aspects have been enhanced by the need for isolation and safety without [the parent] feeling secluded."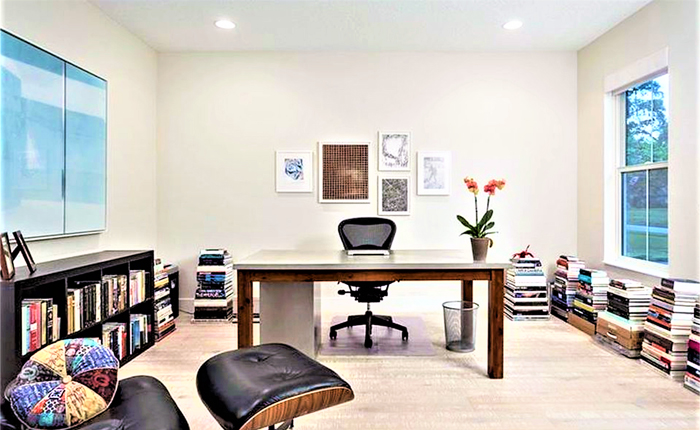 BUILDING AND SELLING
In addition to bringing about design changes, the pandemic has altered how the industry approaches selling new homes — with safety a top concern. From virtual home tours to online closings, the buying process has changed.
ORRA has developed processes, protocols and educational materials designed to help agents protect the health of their buyers and sellers, says Stewart, president of the association. "Precautions address every step of the real estate journey," he says. "That's from using virtual showing technology to social distancing during live showings to online transaction management to curbside closing procedures."
Thaddeus Lynch, vice president of purchasing for Meritage Homes Orlando, says his company and others have implemented additional protocols for in-person viewings such as spacing and health screening. "We've also developed new efficiencies through technology, such as doing sales, design and construction appointments virtually," he adds.
Lynch says the pandemic has also impacted buyers in ways that aren't as apparent. Interruptions in manufacturing, domestic and abroad, paired with a strong demand for new homes has begun to drive up the costs of building materials, he says.
"We're doing our best to control construction costs and stay within what we believe our consumers price ranges are," he notes. "But it's a delicate balance. There are many good reasons to buy a new home, and we'd like to keep those intact."
Most people haven't been frightened away from the market. After declines in March and April, sales of new homes have rebounded. Nationwide, July showed a 14 percent increase over June, according to the U.S. Commerce Department. In the Orlando area, sales of both new and existing homes hit 3,679 in July, which is 18.6 percent more than in June, according to ORRA.
In some ways, the ongoing pandemic may now be contributing to demand. Some urban apartment dwellers, for example, are looking to move to a single-family home or townhouse where they can maintain social distancing.
NAHB's Dietz says builders are reporting that "people are searching out smaller markets, leaving the inner suburbs." Dietz also expects to see more townhouses and garden-style homes with private entrances but no elevators or common areas. In addition, he believes that the square footage of homes will increase.
"As a result of the virus, we'll find home size will grow because a lot more people are working at home," he says. "Whether it's new construction or remodeling, which is growing this year, people are doing additions to get extra space."
While many things may eventually revert to how they were pre-COVID, the effects on where we live, where we raise families and how we enjoy life may have shifted forever.
"Throughout history, pandemics have had a way of reshaping residential design," says Pillsbury with Keesee Associates. "It will certainly take time for immediate solutions to become the new fabric of design. Companies are learning of new efficiencies from employees working remotely. So these discoveries may become a permanent part of how we work."